Ann Arbor and Washtenaw County Family Law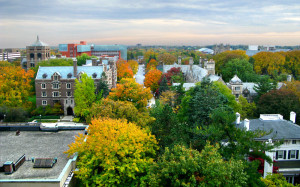 Contact the Law Office of John B. Owdziej to speak with an experienced family law attorney.
We provide comprehensive guidance and legal services for all of an individual's divorce and family law matters. We will help you make sound decisions. After discussing and mapping out a strategy, we will vigorously advocate to reach your objective. Call us today to discuss how we can help you guide you to a fair resolution.
Divorce
We will work with you from planning for the initial filing to a negotiated settlement (or a trial if your spouse is unreasonable). Allow us to be your advocate on your behalf. We handle all matters related to divorce: custody, visitation, child support, alimony/spousal support and property disputes.
Child Custody and Visitation
Child custody and visitation can be a complicated issue. We will help you create a plan for custody and/or parenting time that preserves your parental rights with a focuses on the best interest of your children.
Child Support
Child Support can be easily miscalculated. Let us make sure that the amount ordered is correct, help you collect amounts that are overdue or modify an order where there has been a change in circumstances. 
Spousal Support (Alimony)
Spousal support is ordered in many cases and there are many factors that are considered in an award beyond those included in computer programs that generate "recommendations." Let us evaluate your case to determine if spousal support is appropriate in your case.
Property Division
Not all assets have to be divided in a divorce and assets can often be over looked or under-valued. We will work with you to see to that all marital assets are included and properly valued. We will vigorously explore whether assets can be excluded from division or divided as part of the marital estate. Whether it is your personal property, real estate, or unique and hard to value assets such as a family owned business, allow us to negotiate and achieve a fair property division for you.
Whatever you need, we are here for you.
Contact our office for a free initial phone consultation or to set up an appointment.